Lisa Legend Blogger, YouTuber owner of One Epic Road and Outside the Bubble UK Blog will be setting off on the biggest adventure of her life that will see her drive from the UK across 46 countries through Europe, Asia and the Americas. Whilst on this journey she will rely on crucial equipment to help her succeed on this 15-month trip. Check out the One Epic Road Trip Partners and Sponsors below.
Partners & Sponsors
WATER-TO-GO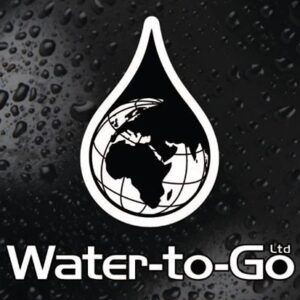 Water is one of the most important keys to life. Humans are over 60% made up of Water, and 3 days without water you won't see any more days! Water-to-Go will provide Lisa with leading scientific water filtration in a convenient (and stylish) bottle. This will allow Lisa to drink from any water source quickly and easily, ensuring she can stay hydrated at all times.
Now Water-To-Go would like to offer One Epic Road Trip followers 15% off any purchases made from the Water-To-Go website using this code (OERT15) and just as equally important any purchase made using the special code will allow Lisa to earn some commission that will allow her to put towards her big adventure.
Visit the Water-to-Go Website and use code
OERT15

to get your exclusive 15% discount
Are You The Missing Piece?
If you believe you are the missing piece and can provide Lisa with equipment or corporate sponsorship support on a 15-month journey then get in contact today.