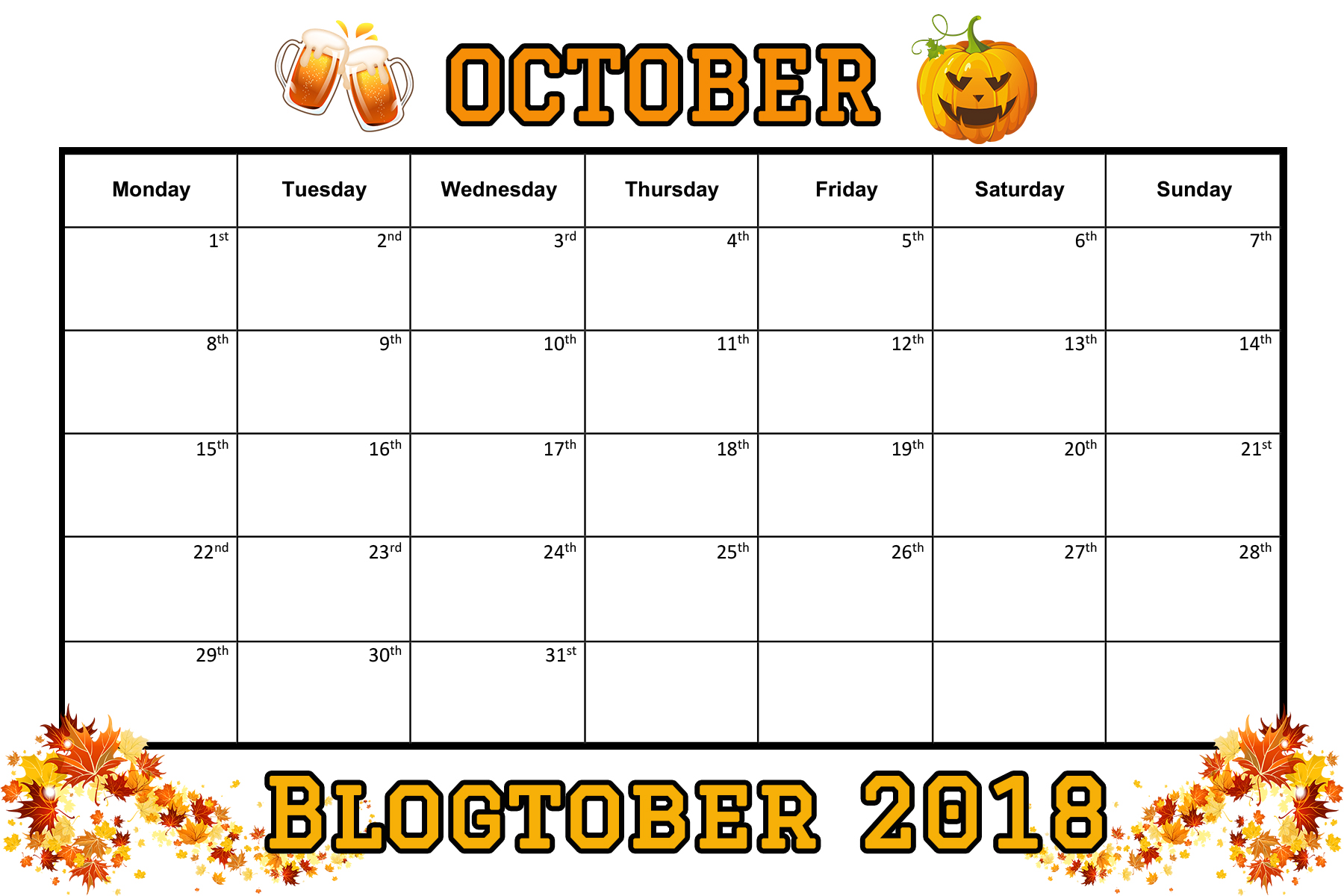 It's officially the 1st of October, which seems to be a busy month for all sorts of reasons which includes; Halloween for those who like to trick or treat, Octoberfest for those who love to celebrate all things German especially those that love German Beer and its a very busy month for bloggers and vloggers taking part in Blogtober and Vlogtober.
What Is Blogtober /Vlogtober?
Blogtober /Vlogtober is a challenge for bloggers and vloggers to create content for the full 31 days of October. The goal of blogtober is for content creators to push themselves creatively to come up with quality content consistently, to share with their audiences.
How Can Taking Part in Blogtober Help You?
Blogtober is very beneficial for any content creators taking part as it's a great way to treat your existing followers to daily content as well attract a potential new audience, it will boost your blog stats, moz domain authority and also help to up your social media game because you'll spend a lot of time promoting your content.
What Are the Rules for Blogtober and Who Can Take Part?
Anyone can take part in blogtober /Vlogtober whether you're a full-time content creator or part-time creator.
Try and create content for the 31 days of Blogtober but it's ok to miss out on a few days, blogtober is what you make of it.
The Challenge is open to all niches of content creators.
Tips for Blogtober
Don't just write or film randomly have a plan for your content that way you will have an idea of what you're creating rather than just staring at a blank screen.
Try to create some extra content, that way on the days you don't feel like posting you can just use the premade content.
Use the hashtags #blogtober and #vlogtober
Don't stress yourself out it's only a little bit of fun if you don't succeed there is always next year.
Devote a set amount of hours to creating your content each day but don't let it take over your life.
Carry a camera and notepad with you to jot down your ideas.
Set yourself a daily goal and whenever you successfully post for challenge treat yourself to something small give yourself something to work for as this is a mental stimulate.
What's My Plan for Blogtober
My plan is to mix up my content by creating both written and video content as this is my first time doing this challenge and  I have to admit that this is a big challenge for me as I must admit I only tend to put out 2 posts a month. So far me this is pushing me to get back into my YouTube Channel as well as be a little more consistent with my blog writing.
Anyway, I hope that for those of you who have never heard of the challenge, this has given you the information that you need to take up the challenge yourself either this year of next year.
Other Blog Posts You Might Find Interesting